Thank you for subscribing
Thank you for subscribing to our e-news - we'll keep you updated with our latest campaigns, activities and events.
If you'd like to find out how to support our work financially or by volunteering, click
here...
How do you know if what you buy is really organic? Click
here...
We also have lots of information about where to buy organic and local, find out more
here...
Thank you again for subscribing, if you ever have any queries you can contact us by clicking on the 'Contact us' link below.
Manjo Smith
Chairperson
Namibian Organic Association
Contact us
Look for these marks for food you can trust.


The Namibian Organic Association (NOA) offers their first 1-day BioChar production course, by

Ibo Zimmerman a former professor at NUST as well as Pandeni Nekuta, mechanical engineer.



"Increase your soil fertility with BioChar production."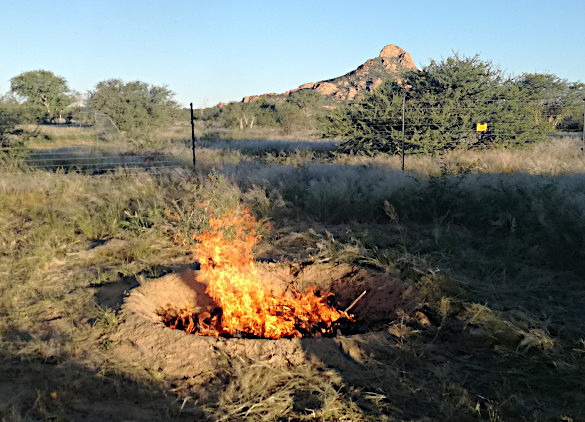 The course will be held at Farm Krumhuk, 20Km outside Windhoek
Date: Saturday, 11 September 2021
Time: 08:00 - 16:00
Fee:

790 non-members, 690 NOA members




The course will cover theory on BioChar production and practical, with two coffee breaks+snack plus lunch. The participants can bring containers and will receive biochar and quench water to take home (

20 l bucket for biochar and a 2 l bottle for quench water)

.

Seats are limited so please e-mail us to register
info@noa.org.na