Thank you for subscribing
Thank you for subscribing to our e-news - we'll keep you updated with our latest campaigns, activities and events.
If you'd like to find out how to support our work financially or by volunteering, click
here...
How do you know if what you buy is really organic? Click
here...
We also have lots of information about where to buy organic and local, find out more
here...
Thank you again for subscribing, if you ever have any queries you can contact us by clicking on the 'Contact us' link below.
Manjo Smith
Chairperson
Namibian Organic Association
Contact us
Look for these marks for food you can trust.


18.10.2014
New IFOAM World Board

The new IFOAM World Board has been elected.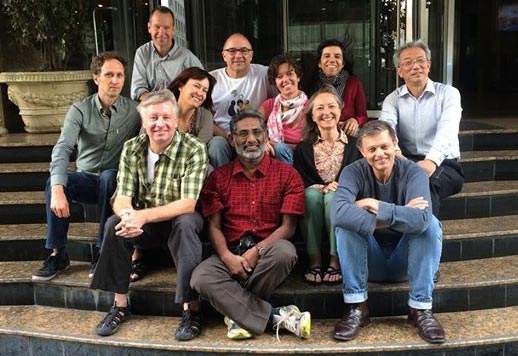 President: Andre Leu (Australia)
Vice Presidents: Manjo Smith (Namibia), Frank Eyhorn (Switzerland)
Eva Torremocha (Spain), Gabi Soto (Costa Rica), Mathew John (India), Peggy Miars (USA), Gerold Rahmann (Germany), Roberto Ugas (Peru), Zeijang Zhou (China).